Book Presentation Kits: Professional
PROFESSIONAL LEVEL Book Presentation Kit - $340
100 Bookmarks – Excellent item to distribute at book signings
and events or to pass out to family, friends, and colleagues.
These full color bookmarks feature your cover art and
a summary of your book as well as ordering information.

100 Postcards

Postcards and bookmarks will feature a QR code allowing smartphone
users to instantly connect to your book's online bookstore listing.

5 Posters (11"x 17")

1 T-shirt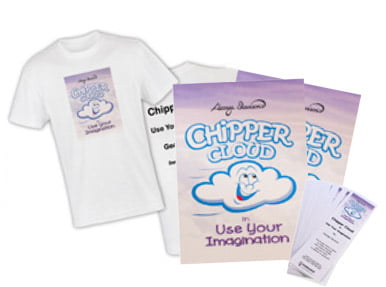 If the author is not a Dorrance Publishing Author, the author must provide the following items:
• Book Front Cover image in a digital format (.jpg or .pdf). Minimum 300 dpi resolution.
• Description of the book and the author (300 words total maximum) in a Word document file.
• Details about where the book can be purchased.
• Page count of the book.
• Price of the book.