Our Exclusive Talking Salesman
Our Exclusive Talking Salesman – $795
This version of the Silent SalesmanTM includes a custom audio pitch made by you, the author! When a potential customer passes by, the Talking Salesman catches their attention and beckons them to explore your book.
Both the Silent Salesman and the Talking Salesman can be customized to include a QR code that links smartphone users to your book's video trailer. (Requires purchase of a Book Trailer package.)
BY CLICKING "ADD TO CART" AUTHOR AGREES TO THE TERMS AS OUTLINED IN PRODUCT DETAILS BELOW AND GENERAL TERMS AND CONDITIONS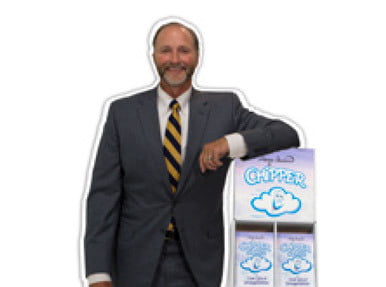 • Author understands the displays are provided empty and do not include copies of the author's book.
• Author understands that a digital photograph of the author in the desired pose must be provided for creation of the Silent or Talking Salesman. The file must have a minimum resolution of 300 dpi.
• For Talking Salesman, a project coordinator will contact you to secure a suitable audio file.