Paid Print Media Placement Package
Paid Print Media Placement Package – $7,900
Purchase multiple display advertisements and save more than 10%!
With our Paid Print Media Placement Package, you'll receive one ad in each of the following publications:
New York Times Book Review
Los Angeles Times Art and Book Section
ForeWord Reviews ad

Baker & Taylor ad
Publisher's Weekly display ad
Radio-TV Interview Report
That's a $9,030 value for only $7,900!
BY CLICKING "ADD TO CART" AUTHOR AGREES TO THE TERMS AS OUTLINED IN PRODUCT DETAILS BELOW AND GENERAL TERMS AND CONDITIONS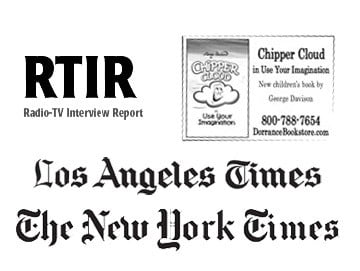 Service includes:
Creation of the ad in the dimensions required by selected media.
Administrative time and effort in the placement of the ad.
If Author is purchasing a Baker & Taylor Super Annotation Ad, Author must have or establish a publishing
account with Baker & Taylor and make book available through Baker & Taylor for purchase.
Author understands that Dorrance is not the publisher of the above-named media, and as such, cannot
guarantee or be liable for the number of consumers viewing the ad nor for any typographical errors
introduced by the media.
Further, Author understands and agrees that Dorrance has not guaranteed, nor intends to guarantee, the
sale of any specific number of copies of the Book as a result of the Book's ad in the media selected above.
If Author's Book's ad is rejected by the selected media and as a result does not appear in the media,
Author will be refunded the full payment made to Dorrance.