Personal Appearance and Autograph Signing Kits: The Stand Out Package
The Stand Out Package – $1,795
A custom-made table banner featuring your book's cover.
Large, freestanding banner
A reusable freestanding point of purchase display that features your book's cover. This sturdy, attractive display holds up to 50 copies of your book, front cover out. The display can be left behind at retailers to encourage additional sales after you leave.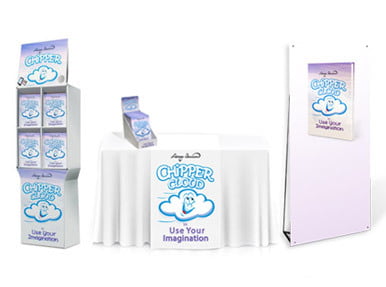 If the author is not a Dorrance Publishing Author, the author must provide the following items:

• Book Front Cover image in a digital format (.jpg or .pdf). Minimum 300 dpi resolution.