Personalized T's and Totes Package
Personalized Ts and Totes – $395
Our personalized t-shirt and tote bag package includes five large (15" x 8" x 6") tote bags and five high-quality cotton t-shirts featuring your book cover on the front.
With a personalized t-shirt, you and your friends and family can showcase your book in style!

Use your tote bag to carry your book to events and signings, or to simply become a billboard for your book as you're running errands around town.

BY CLICKING "ADD TO CART" AUTHOR AGREES TO THE TERMS AS OUTLINED IN PRODUCT DETAILS BELOW AND GENERAL TERMS AND CONDITIONS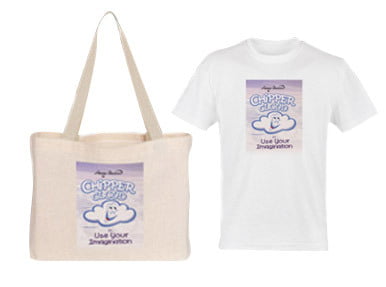 If the author is not a Dorrance Publishing Author, the author must provide the following items:
• Book Front Cover image in a digital format (.jpg or .pdf). Minimum 300 dpi resolution.